---
May 5, 2022 | Parish Update
Invitation & Prayers Leading up to the Ordination to the Priesthood of Deacon Tom Logue
---
On May 21st @ 11am, Deacon Tom will be ordained to the sacred priesthood for the Diocese of Joliet by Bishop Ron Hicks. 𝑫𝒆𝒐 𝒈𝒓𝒂𝒕𝒊𝒂𝒔! 
We hope to see you at the Cathedral of St. Raymond Nonnatus in Joliet.
Read Deacon Tom's path to the priesthood below.
Of your charity, please pray that Deacon Tom's priesthood will be happy, holy, and fruitful. Here is Saint Teresa of Calcutta's Prayer for Priests which commends the presbyterate to the Immaculate Heart of Mary.

𝑳𝒆𝒕 𝒖𝒔 𝒑𝒓𝒂𝒚.
Mary, Mother of Jesus, throw your mantle of purity over our priests.
Protect them, guide them, and keep them in your heart.
Be a Mother to them, especially in times of discouragement and loneliness.
Love them and keep them belonging completely to Jesus.
Like Jesus, they, too, are your sons, so keep their hearts pure and virginal.
Keep their minds filled with Jesus, and put Jesus always on their lips, so that He is the one they offer to the sinner and to all they meet.
Mary, Mother of Jesus, be their Mother, loving them and bringing them joy.
Take special care of sick and dying priests, and the ones most tempted.
Remember how they spent their youth and old age, their entire lives serving and giving all to Jesus.
Mary, bless them and keep a special place for them in your heart.
Give them a piece of your heart, so beautiful and pure and immaculate, so full of love and humility, so that they, too, can grow in the likeness of Christ.
Dear Mary, make them humble like you, and holy like Jesus. Amen.

Deacon Tom's Vocation Story
I felt the call to priesthood at the young age of 5, though upon reaching junior high I began to dismiss the idea of such a path and began growing apart from God. Throughout high school the thought continued to follow me along with God's own providence. On our senior Kairos retreat in high school I had an encounter with the love of God that prompted me to prostrate myself on the floor in surrender to Jesus with a willingness to do whatever He might ask of me, and He began to hint once again that this was priesthood. A number of trials and subsequent mistakes began to weigh on me at this time, and by the Lord's loving grace I was continually drawn to both fasting and to being alone with Him in our high school chapel in off-time everyday in study halls and occasional lunch periods. I was eventually led to the sacrament of confession and gave all the ugliness of my sin to Jesus, only to have the priest remark to my surprise afterwards, "Tom, I think you have a vocation to the priesthood."
Months later, on entering college, I began to seriously discern this invitation of Christ, and I fell in love with the Eucharist and His Bride, the Church before heading on to college seminary. I did take some time away from the seminary to discern more deeply the way of life to which Christ was calling me and worked as a youth minister in my diocese for a couple years before returning to formation at Mundelein. I could not be happier pursuing this vocation in the service of the Jesus and the Church, and I ask you to pray for myself and all of our seminarians that would be perpetual witnesses to His mercy and love, especially in confession and His real presence in the Eucharist!
Priest Aspirations
Being Jesus' instrument of mercy in the distribution of Eucharist, hearing confessions, and preaching for renewed conversion.

Save the Date for Father Tom's
Mass of Thanksgiving & Reception at Our Lady of Mercy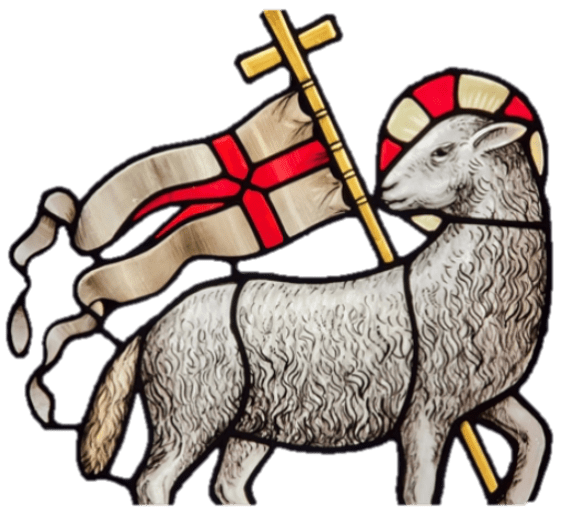 Pentecost Vigil Mass
Saturday, June 4 @ 6:30pm
Immediately following the Mass
is a Reception for Father Tom Logue
Deacon Tom's Homilies
Here are Deacon Tom's homilies; thank you Holy Spirit for blessing us with your wisdom through Deacon Tom's homilies.